Having a premier HVAC company on your side can make a huge difference on the quality and longevity of your comfort equipment. Located in Swanton, OH, Northwest Services has been providing top-quality HVAC service to the surrounding communities for more than 40 years. Our team of dedicated, experienced professionals will deliver high standards of customer service, professionalism and attention to detail, ensuring all of our clients' comfort needs are met.
At Northwest, we understand the importance of a reliable and efficient HVAC system. We specialize in the repair, installation and maintenance of a wide range of high-efficiency HVAC systems, and we work with all makes and models! Your preferred brand always has access to the service it deserves, and you can count on us for emergency support on nights and weekends.
This applies to conventional equipment like:
furnaces
air conditioners
heat pumps
and boilers
To sustainable alternatives like solar or geothermal HVAC systems. Northwest technicians can also help you improve your indoor air quality with solutions including:
air purification
humidifiers and dehumidifiers
ventilation
and zoning systems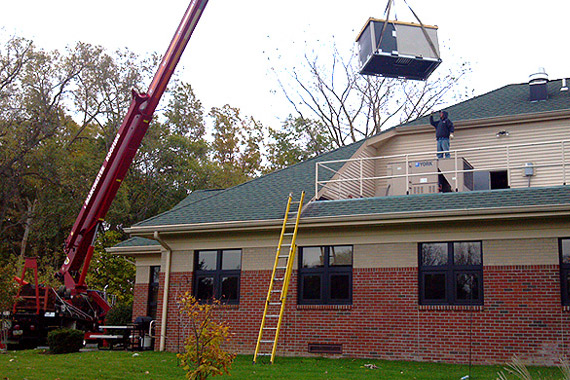 We can even support radiant heat systems as well as both tank and tankless water heaters! But we know that high-efficiency equipment should be paired with comprehensive, tailored services for best results. With services like duct cleaning, home backflow testing and maintenance agreements, we help keep your equipment in peak condition.
But what about commercial HVAC systems? With different needs, commercial properties shouldn't be left scrambling to find reliable
service. Luckily, Northwest is proud to be licensed for commercial HVAC installations and can handle most light business and industrial applications. Our team has the experience and expertise to design and install custom HVAC systems tailored to your commercial space's specific needs.
Northwest Services would be honored to serve as your one-stop shop for all your HVAC needs. Whether you're looking for seamless installation, lasting repair or comprehensive maintenance services, we're here to help. We hold licenses in residential and commercial heating and cooling in both Ohio and Michigan. OH Lic. #11882 ; MI Lic. #7112857. Contact us today at 419-825-1337 to schedule HVAC service or to learn more about what we can offer you.